Why do some direct selling companies have rocket-like growth and sustained prosperity, while others struggle to gain to left-off or sustain momentum?
ALIGNMENT!
Successful companies create harmony beginning with their core company values and culture,
all the way through the compensation plan, to the training in the field.
Successful compensation plans must be founded on core principles
Every company is different, and we design every plan using a proven process and methodology.

Start-Up Companies
High Performance World Class Compensation Design
Launch with Confidence
We create custom designed compensation plans that perfectly fit your business. We provide never-ending support. We work off a fixed price service package with no hourly billings. That means no surprises.
Compensation Plan Changes
No one has more compensation plan experience or better track record
100% Client Satisfaction
We use an amazingly effective methodology that energizes your sales force with proven compensation best practices and growth strategies while significantly reducing the risks that come with change.
We Have Worked With Over

800

Satisfied Direct Sales companies
WE MAINTAIN 100% CLIENT SATISFACTION
Dan Jensen Consulting is trusted by many of the largest, most established companies in the Direct Selling industry to navigate their unique nuances to create meaningful and prosperous change for the company and the field alike!
"I want to steal them away! I've learned to look at our plan in a whole new way – and I want to keep the momentum going!"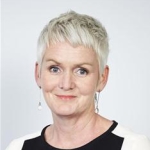 Polly Caldow
CEO The Body Shop Australia
"Dan and Andi designed my plan with me several years ago.  Since then, nearly 10,000 consultants have joined Traci Lynn Jewelry. They love our compensation plan! It works! It's a vital part of our success. I cannot thank Dan and Andi enough for helping us achieve our dreams. And our future looks brighter than ever."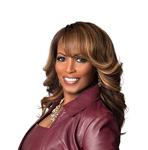 Traci Lynn
Founder & CEO, Traci Lynn Jewelry
"In all of my 35 years in the Direct Selling Industry, I don't think I have ever met someone as knowledgeable about compensation plans as Dan Jensen Consulting."

Les Dell
former President of the Direct Selling Association of Australia
"Our experience with the Jensen Consulting team has been EXCELLENT!!! We were very impressed with their ability to listen and get to know who we are as well as understand our plans for Jamie Oliver At Home prior to starting the design of our compensation plan. Their thoroughness and attention to detail around building our plan and training our team, on all aspects of the plan, exceeded our expectations. We highly recommend Dan Jensen Consulting!"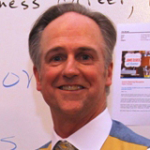 Tim Brown
Jamie Oliver at Home
"I've been in the industry for over 25 years and have met many people who claim to know about compensation plans.  Dan is different.  He stands head and shoulders above them all when it comes to compensation plans. He takes the mystery out of it and relies on solid best practices the most successful companies follow. I've been the CEO at several companies that use plan designs he and Andi have created. Their plans simply work and work well. He and Andi are the ones I would always rely on for compensation plan work."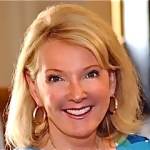 Betty Palm
Former CEO, Dove Chocolate Discoveries
"Dan, Andi, and Brian are extremely knowledgeable, professional, responsive, organized, and exceptional at what they do.  The value we received versus what we paid was incredible.  I would absolutely use them again and in good conscious would recommend them to anyone!"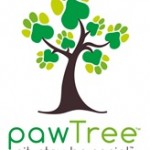 Roger Morgan
President & Founder Pawtree
"In my over 20 years experience in the Network Marketing Industry, active from West to East Europe, from North America to Asia, I have never met a person with more knowledge of compensation plans as Dan Jensen. A good compensation plan is all about influencing behaviors of representatives. Dan Jensen and his team, Andi and Brian, understand this as no one else in the Network Marketing industry. They have a very high standard of integrity for the industry and for all people. They are simply the best!  uSario could never  become so successful without the help of Dan Jensen Consulting."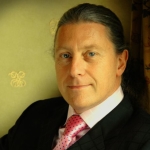 Henk Deipbrink
Founder uSario
Join our family of clients today!