We work with all of the mainstream software providers in the industry. As such, we do not endorse any provider nor recommend one  over another nor do we receive any form of remuneration from any of them. We strongly recommend you engage software providers who specialize exclusively in direct selling companies and ideally ones we have worked with before.  If you build your own software or engage a provider who is new to direct selling you will likely experience significant risk to your business.
The list below are some of the providers that our clients have used.
---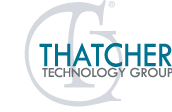 Thatcher Technology Group provides a full featured software suite specifically designed for party plan and network marketing companies at any stage of growth.  Contact Richard Schubkegel, VP Sales, at 630-696-4540 (Central).  Member of the Direct Selling Symposium A-Team
---

Xennsoft offers a very robust direct selling software platform built on today's technologies that provides easy-to-use web-based applications that has proven to effectively grow and manage direct selling companies of any size.  From launch to multi-national growth the Xennsoft replicated website, distributor back office and corporate administration systems can easily scale and expand to meet the IT and support needs of the business.  Contact Trace Jensen at (801) 260-9216 (Mountain).  Member of the Direct Selling Symposium A-Team
---

Jenkon develops game-changing web and mobile technology solutions for global direct sellers. Our J6 software suite is the most powerful business platform in the history of our industry. Its core strength lies in its unparalleled modularity, enterprise scale, and its ability to be tailored specifically to your business. Powerful stuff, when combined with the DSA Award-winning team and our 35-years of corporate stability.  Contact Jennifer Bennett at 360-256-4400 (Pacific)
---

ByDesign Technologies provides web based direct sales, party plan, and MLM software on the leading edge of multilevel marketing management. With a commissions and bonus engine that is second to none, ByDesign's state of the art platform is the backbone of multi million dollar MLM, direct sales, and party plan companies all over the world. From brand new startups to global giants, ByDesign has the products, services, and knowledge to ensure your network marketing business' success.  Contact Jerry York, VP Sales, at 813-253-2235 ext. 321 (Pacific)
---
Trinity offers Software and E-Commerce Solutions to provide cost effective tools to operate a successful direct selling business in today's rapidly changing market. Regardless of the type of pay structures utilized for your compensation plan, we have the right solution for the right price with the right features. Trinity Software's engineers are constantly evaluating and adding new features to keep Firestorm the most comprehensive solution available. Now and in the future!  Contact our sales department at 817-394-5401
---

iMatrix Software is a worldwide leader in technology systems for MLM, Party Plan, and Direct Selling companies.  Whether you are a start-up or an established company, iMatrix has the best software solution for you. The iMatrix has evolved for over 20 years and provides a user friendly web based solution for the distributor and corporate back office. The iMatrix commission engine is extremely robust and can handle any size company. iMatrix is the most trusted, proven, and reliable MLM software system on the planet! Contact Thomas Leffler at 949-951-2160 (Pacific).
---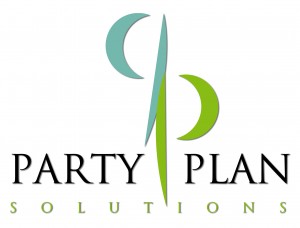 Since 2001, Party Plan Solutions has been serving direct selling companies that sell exclusively through home parties. Our software includes a series of fully integrated modules for corporate back-office, field sales force tools and personal websites. We believe that the culture and business requirements of party plan companies are unique and we focus the products and services we provide on meeting the needs of party plan companies. We are guided by our commitment to the success of our clients and believe in adding value to everything we do.  Whether you are just launching your business or a billion-dollar organization, Party Plan Solutions has an industry proven solution to meet your needs.  Contact Thom Hura at 800-881-5650 ext. 3.  (Eastern)
---

For over a decade, IDSTC has been providing world-class MLM & Party Plan Software to the direct selling industry. We are the industry's premier Direct Sells Software technology provider for launching startups and upgrading operating companies. Regardless of your sales strategy, IDSTCs enterprise mlm software will provide your company with powerful operations management and control. Our Software enables you to focus your time, energy and resources on growing your company's sales force, customer base and revenues. Let us help you grow your company.  Contact us today! Contact Danielle Williams at 813-277-0625 (Eastern) 4/1/14:  they are offering a 5% discount on setup to those mentioning our name.
---
S4DS—Solutions for Direct Selling has been developed over 22 years and is a leader in the International Direct Selling Software Market.  The system is an end to end solution SAAS using cutting edge open source components along with proprietary modules to offer a complete system for a new or growing direct sales company.  In addition to our robust core offering, the system is optimized for phones and tablets and includes an app enabling mobile commerce, also proprietary capabilities using SMS technologies to speed communication and action.  Companies interested in learning more about S4DS can call Daniel Murphy (508) 331-2770 (Eastern)
---

The Exigo Platform is the only US-based open source, open architecture solution serving direct selling companies globally. Exigo's Platform-as-a-Service (Paas) delivers everything you need to build a robust, end-to-end direct selling ecosystem. In an industry that demands adaptability, Exigo delivers unrivaled access to the data that drives your business, from CRM to transactions to commissions. Flexible, scalable, and powerful, with Exigo the possibilities are unlimited. Contact Gregg Corella, Director of Business Development. 214-367-9936 (Central)
---

Since 1987 MultiSoft Corporation has developed MLM software for the multilevel marketing and direct sales industries. MultiSoft's International MarketPowerPRO MLM Software as a Service (SaaS) application is a real-time web-based, scalable central source code platform efficiently managing every function of a network marketing business. MarketPowerPRO brings key business operations together including CMS website management, replicated distributor sites, e-commerce/shopping, distributor/customer enrollment and CRM, compensation plans, commission calculations/payments, taxes, inventory management, marketing, sales and shipping/receiving with a robust set of web-service API's. With five offices in four countries – contact a MultiSoft Executive 24 hours a day 5 days a week at +1-239-945-6433.
---

Upline is Europe's market leader in flexible software solutions for direct selling companies.  Since 1993, Upline's powerful comprehensive and cost-effective software suite has been advancing the success of numerous party plan and MLM companies throughout Europe. Its state-of-the-art modular architecture caters for companies of all sizes and allows our software to be customized and extended to meet your company's needs. Further, we make over 20 years of Upline's market experience in Europe available to you to help you handle the diverse tax, legal and currency challenges of your European target markets.  Our Munich-based experts in direct selling software continuously develop new features and technical innovations for the benefit of your business. Please contact Thomas Langer at +49-89-922-9998-0 (CET – Central European Time; PST +8h, EST +5h). E-Mail: info@upline.de